Trauma Surgery with Mid-Atlantic Surgical Group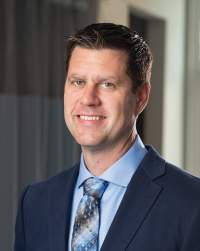 Trauma surgery is a specialized field dedicated to treating patients who have experienced severe injuries due to accidents, falls, or other traumatic incidents. At its core, trauma surgery involves swift and precise interventions to stabilize and repair life-threatening injuries. Trauma surgeons are trained to handle a wide range of critical situations, from fractures and organ damage to complex wounds. Their expertise is vital in providing immediate care that can be the difference between life and death.
The surgeons of Mid-Atlantic Surgical Group are proud to provide acute trauma surgical care to the Eastern Shore Community. Dr. McCutcheon, our renowned surgeon, directs the Trauma Program at Peninsula Regional Medical Center, a Level III trauma center for the state of Maryland. As trauma surgeons, our team actively participates in assessing injured patients, delivering necessary surgical interventions, and closely monitoring acutely injured individuals during their hospital stay. Our commitment to excellence in trauma surgery ensures that you or your loved ones receive the highest standard of care during times of crisis.
Recovery from trauma can be a complex journey, often involving multiple medical specialists. At Mid-Atlantic Surgical Group, we understand the importance of aftercare. Located in Salisbury, Maryland, we are conveniently positioned to assist trauma patients with their post-hospitalization needs. Our state-of-the-art facilities in Salisbury, Maryland, are equipped with the latest advancements in medical technology to support our trauma surgeons in providing the highest level of care. Our dedication to ongoing research and innovation ensures that we stay at the forefront of trauma surgery, continuously refining our techniques and approaches to better serve our patients. Upon discharge, our trauma patients receive clear and concise written instructions for follow-up appointments with their primary care physicians or specialists, ensuring a coordinated and effective path to recovery.
When it comes to trauma surgery and aftercare, trust Mid-Atlantic Surgical Group to provide exceptional care every step of the way. Schedule an appointment today!